International Women's Day Celebrations at the ACCC
On March 8th, guests and students of the Afghan-Canadian Community Center (ACCC) gathered to celebrate International Women's Day.
Ehsan had the following to say regarding the event:
"We had a colourful and enjoyable party. There were smiles and new dresses. The only thing that went against us was the bad weather, dust outside which I was not expecting given the nice weather condition yesterday. Then we had to arrange the party inside in the narrow gallery, yet it was big enough to hold 110 participants.
We had four VIP guests, Fariba Ahmadi, a Parliamentarian, Surya Barna, Kandahar Provincial Council member, Roan Tarin, Director of women affairs department and Hafifa, in charge of women affairs at the Human Rights Commission Women. Eight students delivered excellent speeches that impressed everyone there. Roan Tarin, Director of Department of Women Affairs, delivered her speech on behalf of the other guests.
She talked about women's issues and their problems and asked them to continue to struggle for freedom and independence. She thanked all of us working at the ACCC to serve the women cause by providing them the best education in Kandahar area. She cited the ACCC's activities as progress in the history of education in Kandahar. She also thanked Canadian women for their support and requested further support in the future. They thanked me for my efforts in providing education opportunities for women, and called me the champion of women's enlightenment."
Here are some of the photos from the ceremony: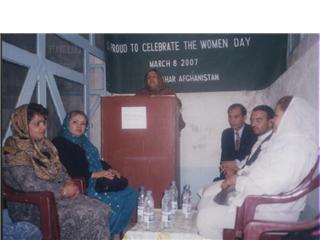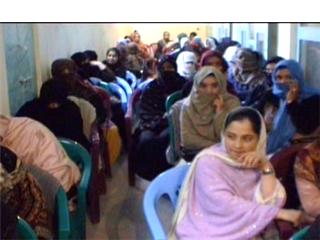 Please visit us again soon, as we will be posting some of the speeches delivered by students and faculty of the ACCC.