And Then There Were Eight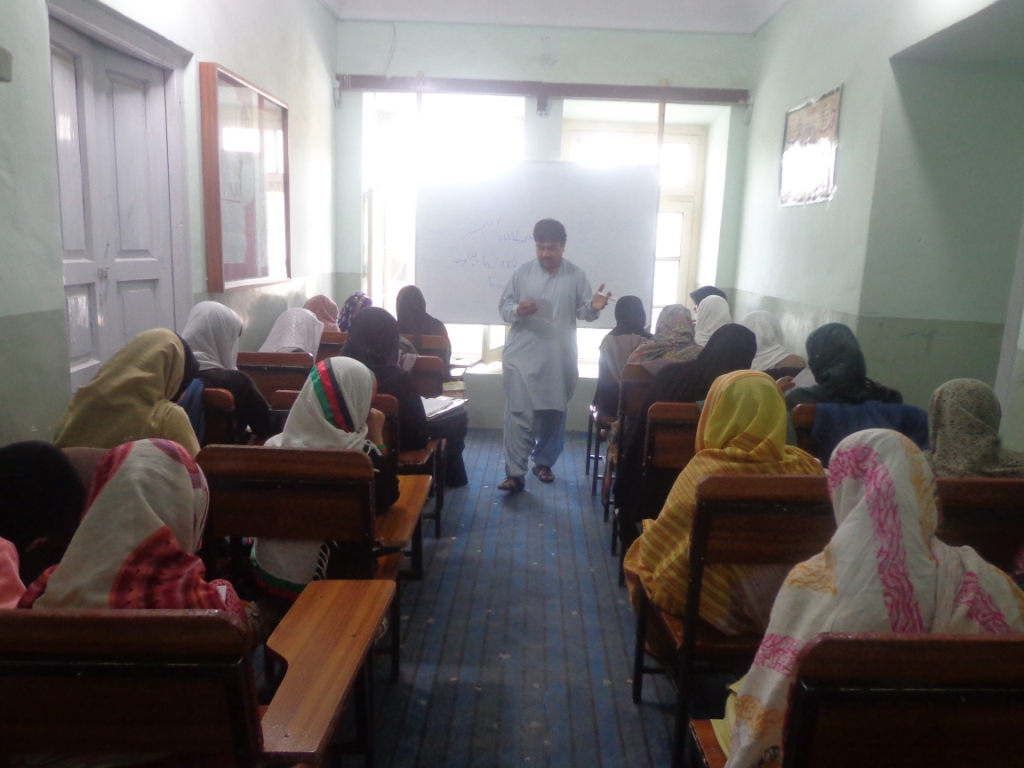 Update: We did it! The Giving Page will remain up for the next two weeks for those still wish to continue, and we will continue to post student profiles as even more scholarships are funded. Thank you all!
Thank you very much for your help with our 3 Weeks, 30 Scholarships Campaign. Because of your generous gifts, we have already funded 22 year-long scholarships for women in Kandahar. This means that we are now more than 75% of the way to meeting our goal of raising $9,000 for the Afghan Canadian Community Center, the Morning Program at the Kandahar Institute of Modern Studies.
I'd like to take a moment to introduce you to some of the students you've helped:
Amina* is a 16 year old student in Computing and English at the Kandahar Institute of Modern Studies. She would like to be a journalist one day, and dreams of helping bring the voice of Afghanistan to the world. She loves reading history and journalism books. Her favourite food is rice, and the person she admires most is Ehsan, KIMS Director. To her sponsors, she says: "[You] are great and loving people."
Habiba, 18, wants to be an economics teacher. She admires her mother, and enjoys vegetables and rice.
Aqila, 27, currently works at a secondary school, where she is a teacher. Her courses in Computing and English will allow her to pass her skills on to the next generation of Afghan students. In her spare time, Aqila enjoys books, stories, and watching television. Her favourite meal is rice and vegetables, and the person she admires most is her father. To her sponsor, she says that they are "very nice people."
Lila, 15, says, "Thank you so much and please help us to continue our education." One day, Lila would "like to become English and computer teacher. I will help my community in learning."
Rabia is 21 years old, and hopes to one day become a nurse and help heal members of her community. In her spare time, she enjoys reading medical books. The people she admires most are her teacher at KIMS and Director Ehsanullah Ehsan. To her sponsors, she says: "I would like to say thank you to all the sponsoring people."
* Names have been changed to protect student privacy.
We've come a long way in a short time, but there are still 8 more students who need help to receive access to life-changing education. One student is just $33 away from having her scholarship funded.
When it costs just $25 per month to sponsor a student in two subjects, you don't have to make a big donation to make a big difference. What's more, each dollar donated will be matched by the Cadmus Foundation, effectively doubling the impact of your gift.
To help, please donate via our Giving Page.
It's not too late for Canadian donors to receive a tax-deductible donation for 2013 – just donate online by the evening of December 31st!
100% of directed donations go directly toward funding student scholarships. No portion of these gifts will be spent on marketing or administration.
Want to help us spread the word? Please share this article on facebook, twitter, or other social media sites.
Want to learn more about the students being sponsored? Follow the Afghan School Project on facebook.
About the Kandahar Institute of Modern Studies:
The Kandahar Institute of Modern Studies (KIMS) is a professional educational institution in Kandahar, Afghanistan operated by the Afghan Learning and Development Organization, a registered Afghan NGO. The Institute provides more than 1,500 women and men with the opportunity to receive education in Business Management, Information Technology, English and Communications, while providing members of the community with access to the Internet and online classes from Canadian and international institutions. KIMS has received funding from both the Government of Canada and the US State Department, and the success of KIMS has been featured by many international media outlets, including CBS, the Times (UK), BBC, CBC, Al-Jazeera and many others.
About the Canadian International Learning Foundation:
The Canadian International Learning Foundation (CanILF) is a volunteer-run registered Canadian charity which provides education and mentors educators in areas of the world affected by war, illness and poverty (at-risk areas). CanILF sponsors scholarships, purchases equipment and provides development assistance at KIMS as part of our Afghan School Project (ASP). Through the Afghan School Project, we have helped hundreds of students obtain high-paying employment that allows them to provide a living for themselves and their families while participating in the reconstruction of Afghanistan. The vast majority of all work done by CanILF is done by volunteers via the Internet.