Partners
The Afghan School Project would like to thank the following partners for all they have done to support the Afghan School Project and the Kandahar Institute of Modern Studies.

On May 1st 2008, CIDA provided the original Afghan-Canadian Community Centre (ACCC) with more than 50% of its operating budget under the Kandahar Capacity-Building Program. The program, funded as part of the CIDA Kandahar Local Initiatives Program (KLIP), allowed the ACCC to hire more teachers, enrol additional students and further improved our facilities with the long-term goal of self-sufficiency. CIDA also provided invaluable assistance to the Afghan School Project and the ACCCÂ regarding strategic planning and monitoring and evaluation. CIDA's granting period concluded in September 2012.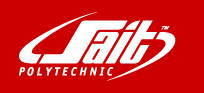 A group of 30 students at the Kandahar Institute of Modern Studies (KIMS) are currently studying Business Management via online courses taught online by the Southern Alberta Institute of Technology (SAIT). Many KIMS students enrolled in the program have been able to obtain high-paying employment as a result.
The National Educator Program (www.neponline.org) is a registered US non-profit which works in developing leadership, sustainable school improvement, career academies, high school redesign and all forms of small learning communities. The NEP is also engaged in helping schools help each other via the NEPwork network of schools, research, and international dialog. They have generously agreed to provide valuable professional development assistance for the teachers and administrators of KIMS via Skype teleconference, and are actively seeking other ways to develop and support education in Kandahar.

CW4WAfghan is a volunteer not-for-profit organization founded in 1996 with 14 chapters and affiliated groups across Canada. The goals of CW4WAfghan are to raise funds for health and education programs for women and girls in Afghanistan, and to raise awareness in Canada of the need to secure and protect human rights for Afghan women. CW4WAfghan has provided extensive financial and administrative support to the Afghan School Project, and the two organizations maintain a close partnership to promote and sustain women's education in Afghanistan.

EdGen is a group dedicated to providing access to education for students around the world. By partnering with existing not-for-profit organizations, Education Generation locates motivated students and collects contributions of as little as twenty dollars, allowing a community of people to come together and support individual students. Education Generation has generously agreed to host the profiles of students at the Kandahar Institute of Modern Studies, thereby encouraging donors from across the globe to help our students receive life-changing education.

The Canada E-School (CES) is an Internet High School that is accredited by the Ministry of Education in Ontario, Canada. The CES is one of Canada's largest private online learning programs for international secondary students, and provides courses which are accepted by Universities and Colleges in Canada and around the world. The CES has generously agreed to sponsor eight courses for students at the Kandahar Institute of Modern Studies  and to enrol additional KIMS students at significantly discounted rates.

AIWR is a New York-based 501(c)(3) non-profit organization with the mission to support the development of female leaders in developing countries, particularly in Central Asia. The AIWR initially established a pilot program wherein six students at the Kandahar Institute of Modern Studies were given hour-long conversational English classes on a biweekly basis. The success of the project means that the partnership has grown substantially. The average course now reaches between 20 and 40 participants and up to 100 female students per year are provided with these classes.

The Global Women's Network – The Afghan School Project is one of the organizations listed on the Global Women's Network (GWN), the wikipedia of women's and girls' organizations. They strive to be the largest collaborative information source on women's and girls' organizations operating around the world. GWN creates a virtual space for organizations working on issues related to women and girls to connect, collaborate, and create change at the local, national, and global level.

The Afghan School Project is a member of the Funders' Network for Afghan Women (FNAW), a coalition of dedicated foundations and granting organizations, as well as advocates, policy-makers and other agencies funding Afghan women's groups. FNAW members have committed to working together to better understand and address the needs of grassroots civil society organizations in Afghanistan that support women and children. Members share project assessments, security information, experiences, and feedback from Afghan partners to prioritize funding, expand on success stories, and build the capacity of women leaders in Afghanistan.
Educational Resources
Banury.tk – Organized by a group of professional teachers, Banury.tk is a online directory of resources for Afghan students around the world. The collection of online courses range from Astrophysics to Zoology, for a total of 14 subjects. The site also helps index news stories and live TV channels like National Geographic. Launched this year, Banury has already helped many students in Kandahar and the rest of Afghanistan earn good marks in their courses and entrance exams.
Lessons for the World is a charitable initiative that is developing free podcasts of K-12 lessons in a variety of languages such as French and Punjabi with the ambitious goal of eventually including lessons for every grade, in every subject and every major world language. By leveraging digital technologies, Lessons for the World hopes to provide quality lessons to the most remote and poorest areas of the world. Students at the ACCC are encouraged to visit the Lessons for the World website to explore subjects of interest. If ACCC students or teachers are interested in creating lessons in Pashtun or Dari for the site, please contact us at [email protected]
For further information regarding our partners and the support they've so generously offered, please browse the articles under News, or use the Search function in the right hand column. Click on the images to visit their websites.